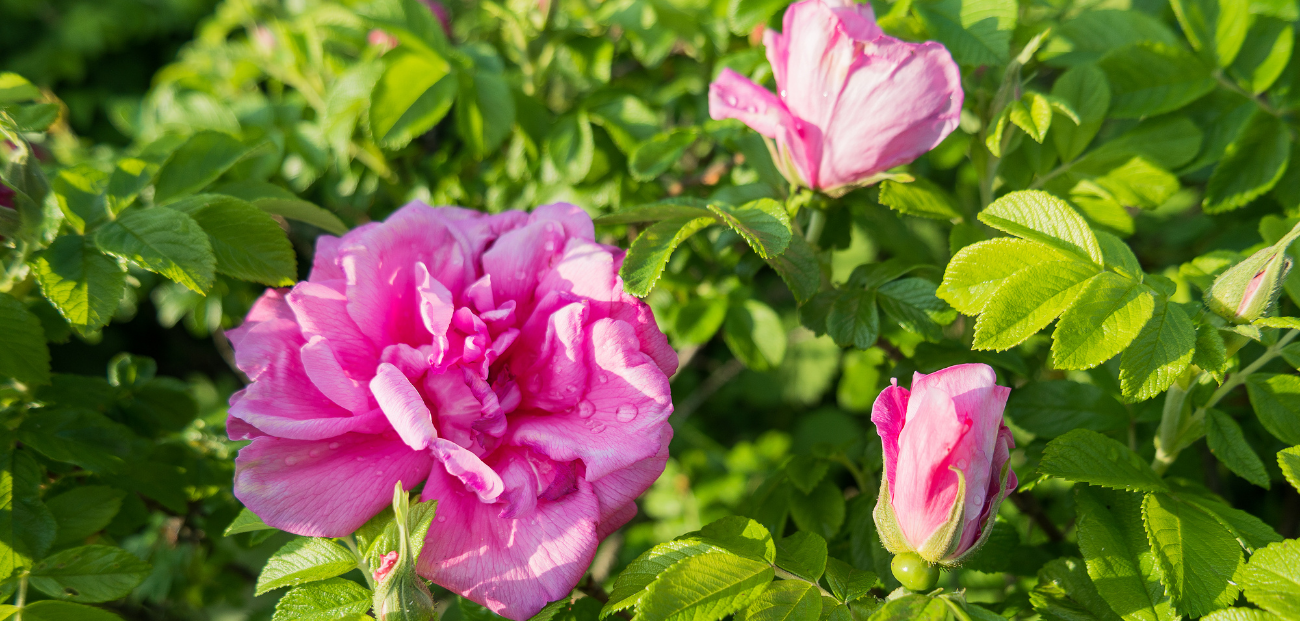 BENEFITS OF ROSE PETALS
First, the medicinal properties of the rose are explained by their ability to strengthen the immune system and relieve symptoms of insomnia, depression or anxiety and menstrual pain. Rose petals contain mineral salts, vitamins C, volatile oil, tannic acid, saccharin, malic and tartaric acid salts and antioxidants.
In addition, when ingested, the rose helps digestion, the secretion of bile, the absorption of iron and prevent diarrhea.  Also, the tannic acid in the rose petals causes an astringent taste and helps control blood circulation.
Rose water is the purest way to use rose on a daily basis.
It is difficult to talk about the benefits of rose petals, let alone specifically the benefits of rose water.
Rose water can be used in your daily diet for the reasons explained above, but also for skin and hair care.
The rose water created by the Quebec company Rose des Champs is obtained through a distillation process of rose petals and it is 100% natural.  As explained in the SMEDA article, rose water is effective for all kinds of skin, but especially for dry and sensitive skin. In addition, it is a very good product to counteract the effect of aging skin and soften the appearance of scars.
Rose water has invigorating, antiseptic and astringent effects on the skin. Specifically, when applied to the epidermis, this floral water reduces the redness that is caused by the enlargement of the capillaries. Rose water can relieve irritated skin and surprisingly, rose water can be put directly into the eyes to cure infections (We tested it, but however, we are not a doctor, so always seek the advice of a health professional).
Rose des Champs welcomes you to the fascinating world of the queen of flowers; The rose!