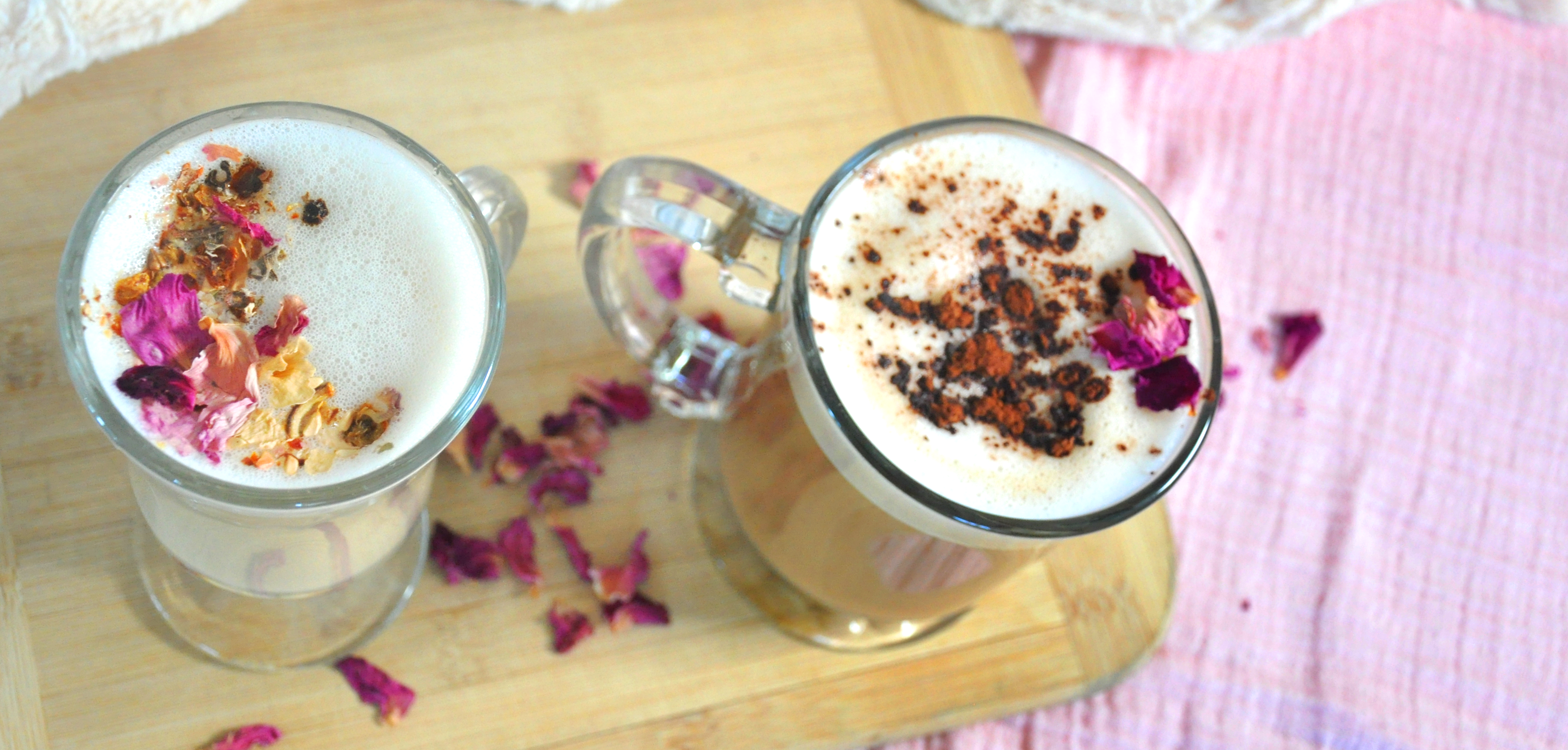 Rose Winter Drinks
Grab a blanket, mist your room (with some rose water, of course!) and curl up with a rosy winter drink. Something so comforting about living in the coldest place on the planet (I say that with love as we are in the middle of a cold snap and will most certainly say the opposite in about 6 month's time), is being able to just stay inside and get all your lounging out in winter. Actually, even more satisfying is coming in after having been outside for a minimum of 30 seconds and convincing yourself you NEED to be curled up with that drink.
You can add rose to almost any drink (hot or cold!) to maximize the benefits and give a little flair to your beverage experience
Hot chocolates, teas, coffees yeah we all know the hot drinks, but how about flowering them up this winter?! The rose will definitely help calm your soul while you sit cozy reading a book, watching tv, or just thinking about how you don't have to be outside anymore. By using the rose sirop in place of your favorite sweetener, the caffeine-free rose herbal tea before going to bed, or just adding the floral taste of rose water say in a latte or mocha, will give you that warm inside feeling leaving you wondering why you haven't always been doing this.
Personally, smelling and tasting rose always conjures up images of a beautiful, lush rose bush in summer glowing in the sunshine and heat. And the smell-oh the smell! Ahhh, so if sipping on one of these drinks doesn't cure your winter blues, you'll need to start hibernating. 
Here are a few recipes you can try to floral up your winter experience.
Rose London Fog
Ingredients:
– Milk of choice (I use a vanilla oat milk)
– Rose petals for garnish
Preparation of ROSE WINTER DRINKS:
Fistly, steep your rose tea in a small amount of water for a solid 5 minutes and remove.
Secondly, add to your pitcher some rose sirop, a splash of rose water and your milk and steam it (either with a steamer or on the stovetop being sure to stir continuously).
Finally, top with some rose petals and voila!
The coziest drink sure to calm all your insides.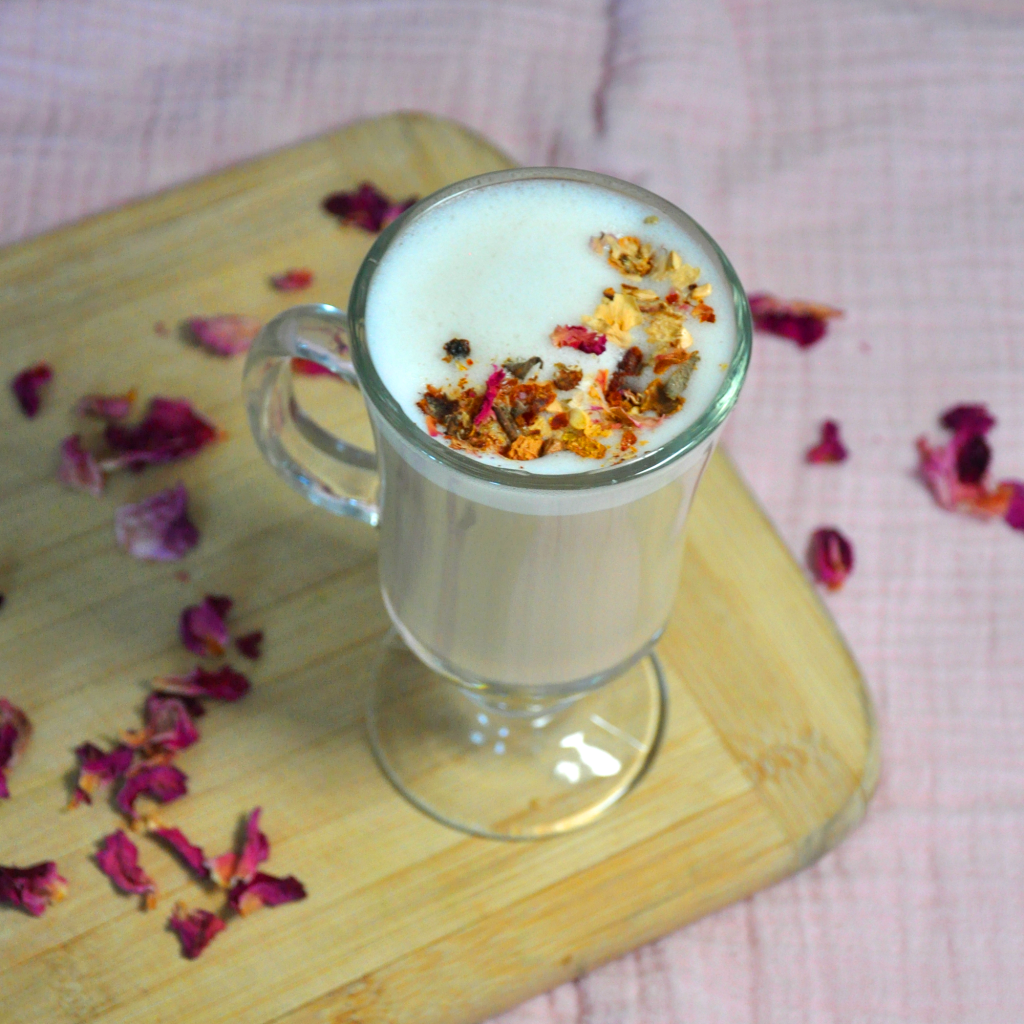 Rose Mocha
INGREDIENTS:
– Shot of espresso
– Chocolate
– Milk of choice (I use a vanilla oat milk)
– Cocoa and rose petals for topping
Preparation of ROSE WINTER DRINKS:
Put some melted chocolate in your cup and pour your shot of espresso over that. In your pitcher, add your milk, and some rose water with a shot of bit of rose sirop (plus a little more, because mochas are better sweet!).
Steam that and if you're feeling fancy and talented, draw a flower or a heart on top and sprinkle with cocoa and rose petals.