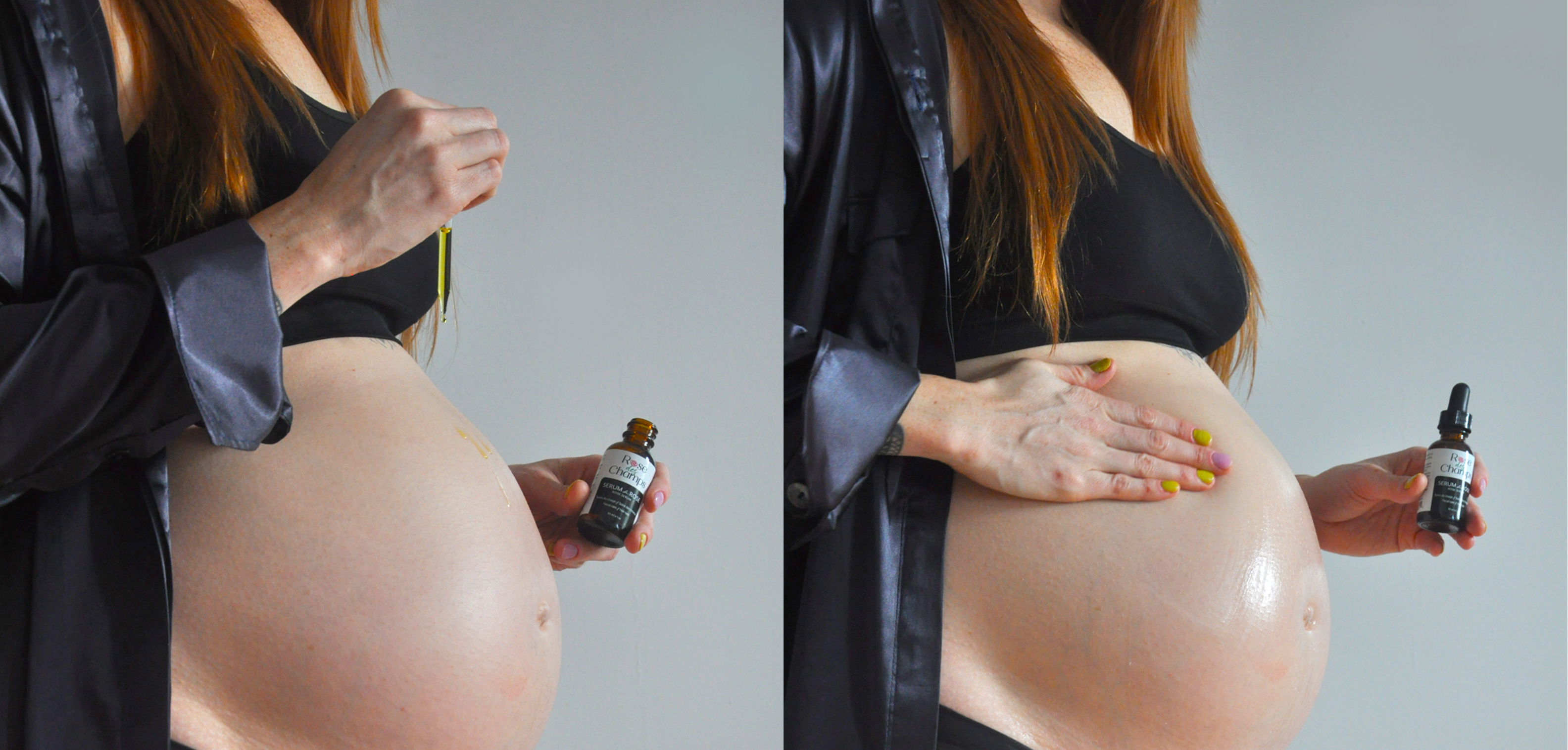 Pregnancy, Self & Baby Care
From the moment you find out you're expecting, your whole world begins to change. This includes modifying anything in your daily routine that has been deemed unsafe for pregnancy and often includes ensuring your beauty products are free of anything that could be of harm to you and your baby. Self-care is now not just for you, but that growing human inside of you as well, so we need to be extra conscious of what we consume, but also aware that anything that soothes us is sure to help calm and grow that babe of yours too.
There are so many ways we can incorporate rose products into our routine during this precious season.
How to incorporate roses into your daily basis during pregnancy?
For facial care, Rose water can replace your toner with questionable ingredients and will certainly give you that glow if you don't have it already! It has shown to have balancing effects which will calm your oily skin, while also being moisturizing if you've dried up. (Pro-tip: our rose soap is an excellent exfoliator and moisturizer as well!)
You can use rose as a perfume throughout the day as well if your go-to scent isn't totally natural, and your hormones are completely out of whack by now. Simply put a few dabs of the rose serum on your wrists of behind your ears, or you can dab some onto a polymer bracelet for longer-lasting effects throughout the day. This will also help give yourself a calming, spa-like effect all day.
Although sometimes you may not feel like a ray of sunshine in this phase, you're going through a beautiful moment of creating life!
Another place you can add all-natural, organic rose to your routine is in your creams. In a previous blog post we gave a recipe for a Whipped Rose Body Butter; if there was as good as time as any to be putting it to use it would be now! Along with the other all-natural ingredients this butter can help tame your growing, itching belly, breasts, thighs, etc. while also helping to prevent stretch marks and heal them post-partum. (Disclaimer though; we love our warrior stripes-we only want to take care of them and give them love)!
Rose serum makes a great massage oil (hello partners!) and will be sure to soothe your aching muscles. A published, peer-reviewed study done on rose oil as a lower-back pain management tool on pregnant individuals even had favorable results, resulting in diminished lower back pain with no adverse effects. Read the article here.
And for a whole kit of 100% Quebecois businesses curated just for mama, we have partnered with Les Parentales in a subscription box tailored specifically for you based on your trimester or post-partum journey where you can find our rose water until April 2022. To subscribe and support local, visit their website here.
So, for each new, changing step of the way don't forget to wake up and smell the roses-you are creating magic, after all!